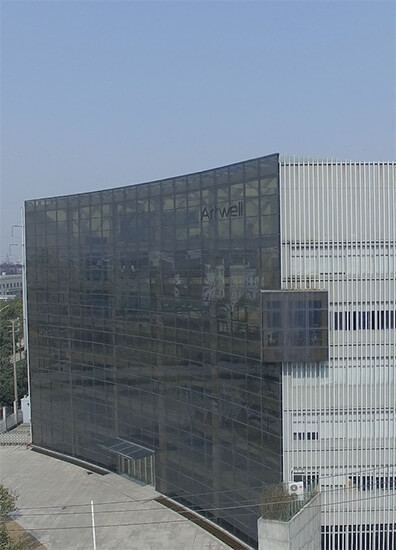 Artwell - Jiaxing Ultramax Cashmere Products Ltd.

Since 1986, Artwell has been a Vertical, Traceable and Sustainable Cashmere Supplier;
100% Traceable - From Herds to Yarns to Garments to your Stores.

Sustainability on Animal welfare, our People and our Environment has always been the Heart of our Company's Philosophy and Operations.

We harmonize with nature by ecologically managing the conversion of natural resources - mainly cashmere - into energy and products, creating an enviable work environment for our employees, our community and our product safety while minimizing production wastage. This is lean manufacturing and this is what we embody.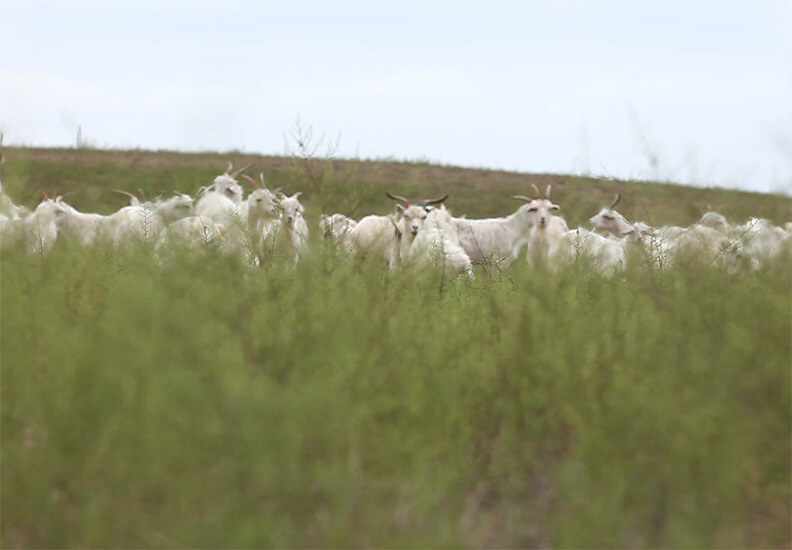 All our cashmere is sourced from Inner Mongolia, China, where the best and purest breed of cashmere is from. The local government executes sustainable cashmere farming. Each herder is licensed to farm a definite number of cashmere goats, thereby averting overgrazing in the grassland and slowing the rate of desertification in Inner Mongolia. All cashmere goats are raised with animal welfare, health, and longevity in mind. Unlike shearing wools from sheep, the hand combing process of cashmere is painless and innocuous, just like how we comb our hair. The harvested fibers are then sent to our Dehairing and Washing Facility for sorting, scouring, testing and further processing.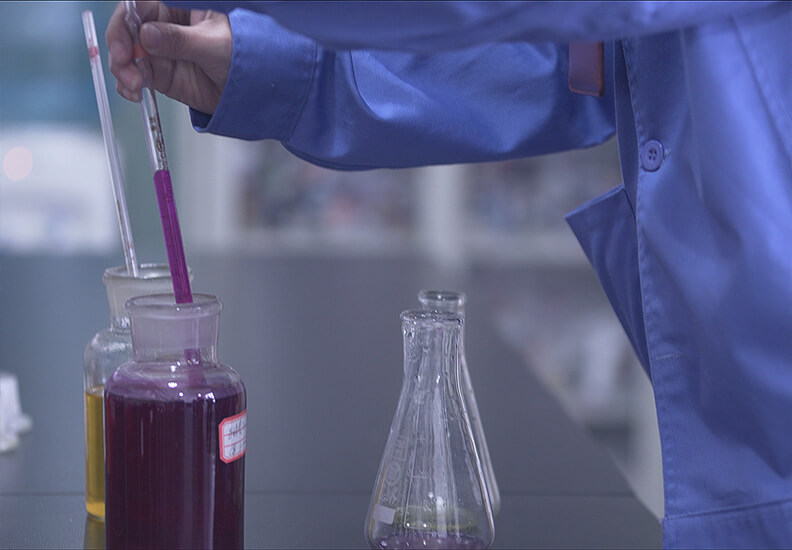 The quality of the cashmere fiber fundamentally determines the quality of the finishing garment. Our in-house laboratory and R&D center test the cashmere fiber quality with CCMI (Cashmere and Camel Hair Manufactures Institute) standards, certifying our cashmere meets and exceeds international standards. We are very precise in terms of the colour. Simultaneously, we do not forget the importance of sustainability. Hence, we only use eco-friendly Huntsman Dye and we use the residual steam from local power plants for all our heating needs, including boiling water, drying and ironing.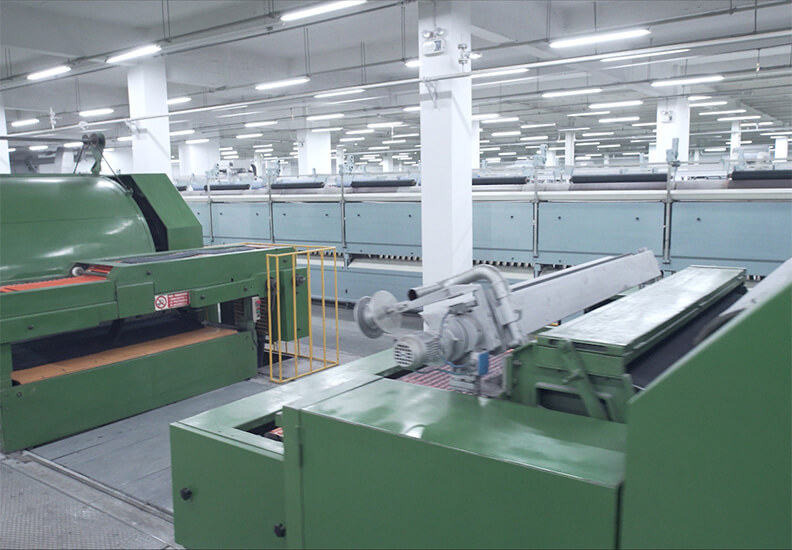 Our lean and clean all-in-one site approach has built us an efficient and well organized factory. Being lean and transparent helped us to systemize and standardize the productions which enhance the working environment for our employees, improving our cashmere garments quality and minimizing contaminations and production wastage.

The dyed fibers are compactly arranged during the spinning process, resulting in excellent tensile strength and warmth retention. Therefore, cashmere garments are functional yet extremely breathable and comfortable.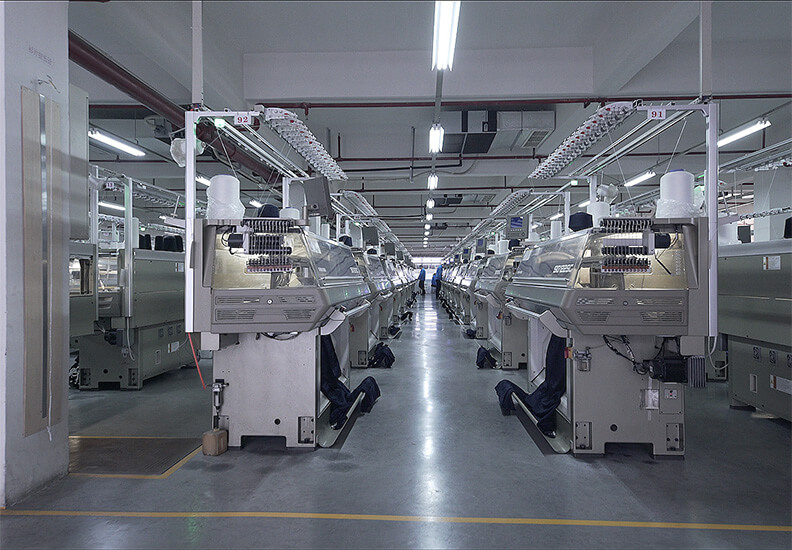 We adopt in-process quality control with inter-departmental cross checks. Every piece of semi-product is checked by an assigned colleague (aka the checker) before moving to the next department. This checking is done to ensure the previous steps are satisfactory and that the previous checker has not missed any defects. As a result, we can detect imperfect items at earlier stages, hence faster lead time and minimizing resources on defected items.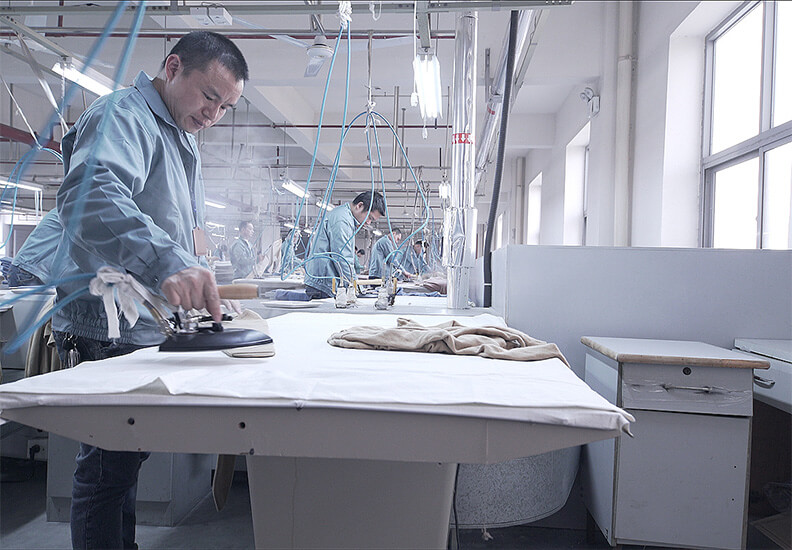 Our one-stop infrastructure factory has fully conditioned warehouses for cashmere fiber, cashmere yarn, technical center, in-house laboratory and R&D center, dye-house, woolen and worsted spun to spec, knitting and linking section, in-house printing, embroidery, embellishment, and washing facilities. This all-in-one location setup enables us to have full quality control over every single procedure of manufacturing and maintain sustainability during the whole production line.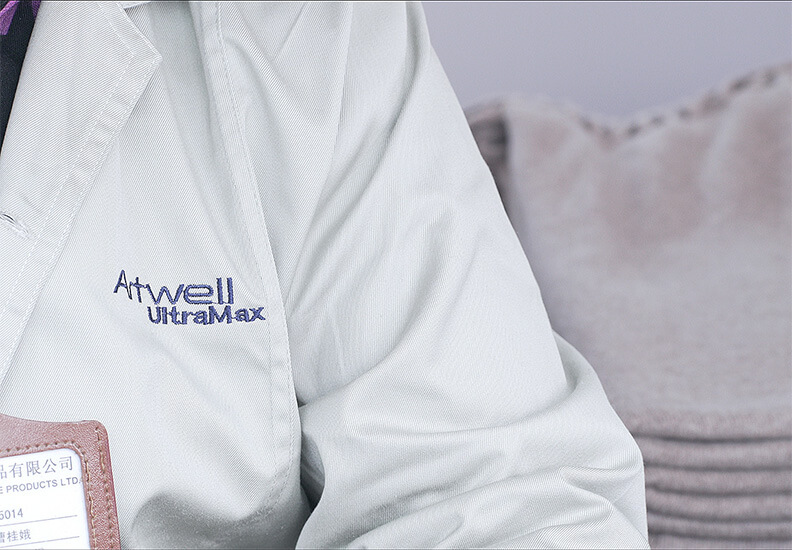 Combined with 35 years of knitting knowledge and experience, our never-ending eagerness to acquire and cultivate new knitting technologies and management skills has empowered us to confidently combine art and fashion with cashmere.

Our endless enthusiasm to learn, improve and innovate will continuously shape Artwell into a more dynamic, sustainable and professional cashmere manufacturing company.